Auditing contracts, outsourcing and procurement *updated*
10th December 2019 @ 9:00 am

-

11th December 2019 @ 5:00 pm

GMT

|

Recurring Event

(See all)

One event on 16th October 2017 at 9:00 am

One event on 17th May 2018 at 9:00 am

One event on 27th November 2018 at 9:00 am

One event on 15th July 2019 at 9:00 am

One event on 10th December 2019 at 9:00 am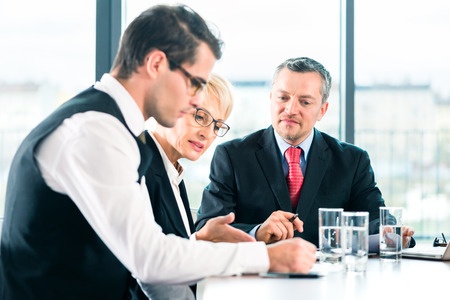 In the news you see organisations being criticised for their mediocre performance in their handling and oversight of contractors. When your organisation chooses to outsource activities or infrastructure, uncertainties over delivery, cost and quality become a key threat. This course highlights best practice, what good looks like, and steers you through auditing contracts, and the auditing of outsourcing or procurement activities.
Who should attend?
This course is open to all – the course has a primary focus on contract and outsourcing management practices and a minor focus on procurement or tendering processes.
What will I learn?
Upon completion you will be able to:
Appreciate how putting the right contract in place helps avoid future pitfalls when you work with contractors
Understand and use shared best-practice knowledge for checking outsourcing operations
Know about the weak points that cause outsourcing and contracting to end up as contentious issues.
The course is accompanied by a manual that has full course text and useful work programmes for a contract, outsourcing and procurement audit.
Course programme
Creating the right contract – what should I look at?
Due diligence – is this only about money?
Duration of contracts – long or short which is best and what about assets, warranties, and survivorship – matters that extend beyond the contract?
Main contractors and sub-contractors – the supply chain and how to influence them
Invoicing, payments, and performance. Where do these figure in your calculations?
Contract and relationship management are they one and the same thing or are they two different roles?
Contract lifecycle management – what does good look like?
The contract and outsourcing life cycle and lessons learned from others about what good looks like
Strategy decisions, the business case and analysis of the requirement and how to avoid common issues
Key preparations before tendering or negotiation begins. What should be being done and who should do it?
Going to the market with a sound well-documented requirement and case and then striking the deal
Transitioning to new arrangements, this can be an expensive activity and the costs fall on your organisation
Day to day management of the contract and steadily moving towards the end of the life of the contract
Auditing newly struck outsourcing or supply contracts
Do you have a proper framework for contract and relationship management?
Are your staff trained and in the role, and do they know what to do on a day-to-day basis?
What are the key matters that need to be understood by your team?
The areas that cause difficulty – what are the early day teething problems that your team will face?
What about communications between both sides and how do invoice, performance tracking and payments processes work?
Is there an effective way of setting up performance indicators and can performance monitoring be counterproductive?
What about risk management – are your risk registers complete and have you thought about subcontractors' risks?
If you want to stop the contract because of underperformance, what can you do and what happens next?
Auditing mid-maturity outsourcing or supply contracts
Is contract and relationship management working and is the right outcome for your organisation being delivered?
Is incentivisation working, does incentivisation work in practice. What are the pros and cons of incentivisation?
Does the contract measure up to your expectations or can you get more from the contract?
Are both parties still communicating and talking to each other?
What if the contractor or your organisation wants to exit the contract?
Auditing end-of-life outsourcing or supply contracts
Was the business case delivered and was the contract good value-for-money. Would you be able to measure the results?
What did your organisation learn from the contract?
Should your organisation extend, in-source or re-tender the work?
Exit strategies – what are your options and will the contractor help you to move to a new contractor?
Auditing procurement processes – the approach
Management and the procurement process
Controls over procurement and tendering processes
On-going due diligence and evaluation of value delivered.
Presented by: Mindgrove Ltd
Duration: Two days
Related Events
All the courses in this section are created, designed and presented by the staff of Mindgrove UK.