Professional Training From The Audit and Risk Specialists
Public Training Events
in partnership with the
Chartered Institute of Internal Auditors
Click here
Welcome to our website!
Established in 2001, Mindgrove has run hundreds of training courses over the years, and has inspired more than five thousand professionals in the field of internal audit and risk management.
Our website has hosted a wealth of valuable resources for professionals over the years, and as most of you that have attended our training courses know, we have provided supplementary free materials, links, and content via the site.
Our site has been rebuilt, but we will continue our tradition of sharing, by providing additional materials via the posts and resources pages of this new site. These pages are still being populated with content, so bookmark our site, and take a peek at it from time to time to see what's new.
You may not know that we have a younger sister website called 'Risk and Control', this is designed to air informal views, inspire readers, and fire-up new ideas. We hope you will like it, it is relevant to you, and you will find it using the link below this announcement.
To see our current public training schedule select the 'Training Events' link, above this note.
If you need to get in touch with us quickly please telephone 01925 730 200 or email us at enquiries@mindgrove.co.uk, or get in touch using the form on the contacts page.
Best regards,
The team at Mindgrove Ltd.
"I thought the Audit of Strategy course was great. Both the practical and theory work. The material delivered by the trainer was fantastic, to the point, and enjoyable throughout the day."
Delegate from a Financial Services company
"Thanks, I have got a lot more out of this baseline IT Audit course than I was expecting. (in the nicest possible way!) Lots of handy tips I wasn't aware of, and the new knowledge will definitely help in my current role! Will recommend to others, thanks again."
Delegate from an English Local Authority
"Very good presenter, good examples and rapid-fire quizzes to hold interest. Good focus on summary writing. And very interesting exploration of design in audit reports. Handy hints on Excel and PowerPoint for board level report visualisation."
Delegate from a Power Generation Utility
"Really good course in audit report writing that exceeded my expectations – the presenter was very knowledgeable and used useful and relevant exercises, examples and stories."
Delegate from an International Airline
"The Audit of Projects is probably the best course I have ever been on, brim-full of knowledge, new ideas and concepts. The only problem was, that I wished it could have gone on for longer!
Delegate from a Major Construction Company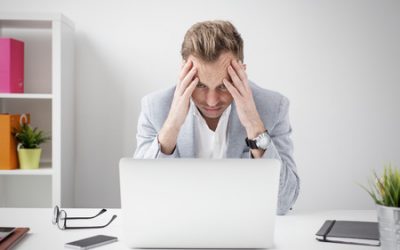 In the Mood? You've heard about it in the movies and you've probably felt it yourself. It's called Writer's Block. The planning and fieldwork stages of an audit are what we are trained to do, and we can execute these stages effectively. But when it comes to writing...
read more