Is your organisation really cyber aware? Since December 2020 attacks on organisations have become more severe and increasingly are targeting supply chains. Will your emergency facilities for Contingency and Disaster Recovery stand up to the test? We have a growing library of online learning modules that include cyber preparedness and contingency planning - please contact us if you are interested in training for these areas.
Mindgrove: Training internal audit, governance, compliance, risk and control specialists since 2001. Where only the best will do.
Mindgrove UK – the leading independent training organisation – offers high quality, affordable, engaging training for those in Governance, Internal Audit, Compliance, Risk and Control. We provide training from basic through to advanced skills levels. And all our courses help you meet the need for maintaining your professional CPD/CPE credits.
We offer you real choice: public courses open-to-all; custom built training around your chosen subjects; in-house training – brought to you or shared between parties; and immersive online learning through our well-respected learning management system. 
Find out more on our training pages.
Now you've found us,

explore

and take advantage of the free resources we offer, which you'll find in our

Resources 

section. Mindgrove's free resources will boost your teams' knowledge and help your work. 
You want a standard course brought in-house?
We've put together a catalogue of training courses we are asked to run again and again. Use this link to see ready-made standard courses that can be run in-house. These courses represent a super low cost means of engaging with professional content.
You want to train in-house but need a customised course?
We have a huge library of learning materials that can often be customised to suit. This is a cost effective solution, for in-house delivery of professional solutions, at your own chosen location, where a standard course might not suit.
Do you want engaging self-paced online learning that's not boring?
Need to learn anytime, anywhere, at your own pace, using your own device?
Our new Online Learning Service is here: it's interactive, graphical and immersive!
Get your catalogue (below) of low-cost micro-learning topics. Our online learning is second to none!
Get in touch (click here) if you want to find out more about our cloud-based services!
Want to see what our online training looks like? Then follow this link to see a fun sample for yourself.
Delegate comments from recent training events
"The trainer made the learning understandable even though it was a difficult subject by showing us real examples from the workplace. And, what was really helpful, were the free materials sent to me at the end of the course to help me take the subject forward."
"Really good course in audit report writing that exceeded my expectations – the presenter was very knowledgeable and used relevant exercises and examples to get the message across. I liked the way that the presenter was able to explain the different approaches taken by organisations to producing an audit report. This helped me reflect on our own audit report template and how we could improve it"
Mindgrove's online training with spots of gentle humour made me smile and brought what could have been a dull subject to life. I loved the Manga cartoon characters that brought forward ideas and key questions!"
"When I was on the course the presenter made us work through scenarios, I thought that they didn't apply to me, and then in the middle of the next audit I had this awful sensation of deja-vue because there was exactly the same situation now staring me in the face."
"I thought the Microsoft Teams webinars and online learning modules that Mindgrove put together to create a blended learning experience for us were going to be a series of lectures, but it was much better than that. I was engaged from start to finish. In particular the story of the users' journey of access to data made sense to me for the first time. This was complex IT decoded in an understandable way. Terrific value for money."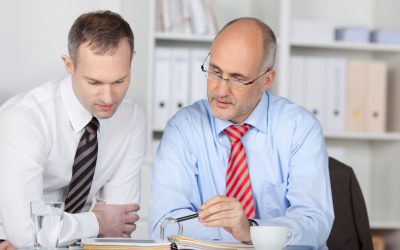 Training and Working from Home Covid 19 has made these last two years an exceedingly challenging time for all of us and some of us have...
read more