"The only thing worse than training your employees and having them leave is not training them and having them stay."
- Henry Ford, Founder Ford Motor Company
Specialising in the fields of Audit, Risk and Business Skills, we offer high quality, affordable, practical-based training.
We don't believe in "one size fits all" but offer a fully flexible approach, from public courses open to all, through tailored or bespoke in-house training, to e-learning through the Mindgrove Direct portal.  Find out more by visiting our Training pages.
And now you've fund us, why not take advantage of some of the many free resources we offer, which you'll find in our Resources section, to enrich your knowledge and help you in your work.
In partnership with the
Chartered Institute of Internal Auditors
We've put together a catalogue of our most popular training courses – courses we are asked to run again and again. Follow the link below to view the catalogue
Why not bring one of our courses to you and your team at a time that suits. Not only is this cost effective but it means we can focus the training on your team's requirements.
Learn anytime, any place, anywhere, at your own pace and on any platform.
We will soon be launching our new Online Learning Service.
Please get in touch if you would like to register to sample one of our courses.
"I thought the Audit of Strategy course was great. Both the practical and theory work. The material delivered by the trainer was fantastic, to the point, and enjoyable throughout the day."
Delegate from a Financial Services company
"Very good presenter, good examples and rapid-fire quizzes to hold interest. Good focus on summary writing. And very interesting exploration of design in audit reports. Handy hints on Excel and PowerPoint for board level report visualisation."
Delegate from a Power Generation Utility
"Thanks, I have got a lot more out of this baseline IT Audit course than I was expecting. (in the nicest possible way!) Lots of handy tips I wasn't aware of, and the new knowledge will definitely help in my current role! Will recommend to others, thanks again."
Delegate from an English Local Authority
"Really good course in audit report writing that exceeded my expectations – the presenter was very knowledgeable and used useful and relevant exercises, examples and stories."
Delegate from an International Airline
"The Audit of Projects is probably the best course I have ever been on, brim-full of knowledge, new ideas and concepts. The only problem was, that I wished it could have gone on for longer!
Delegate from a Major Construction Company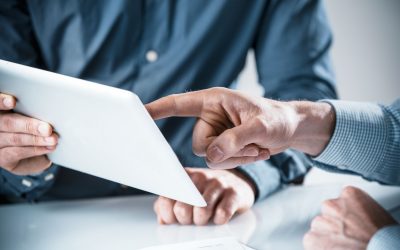 Time marches on relentlessly and May 2018 is now less than a year away. So what? Elizabeth Denham, Information Commissioner for the Information Commissioner's Office, has recently reminded businesses and boardrooms that there is much to do to get ready for the biggest...
read more