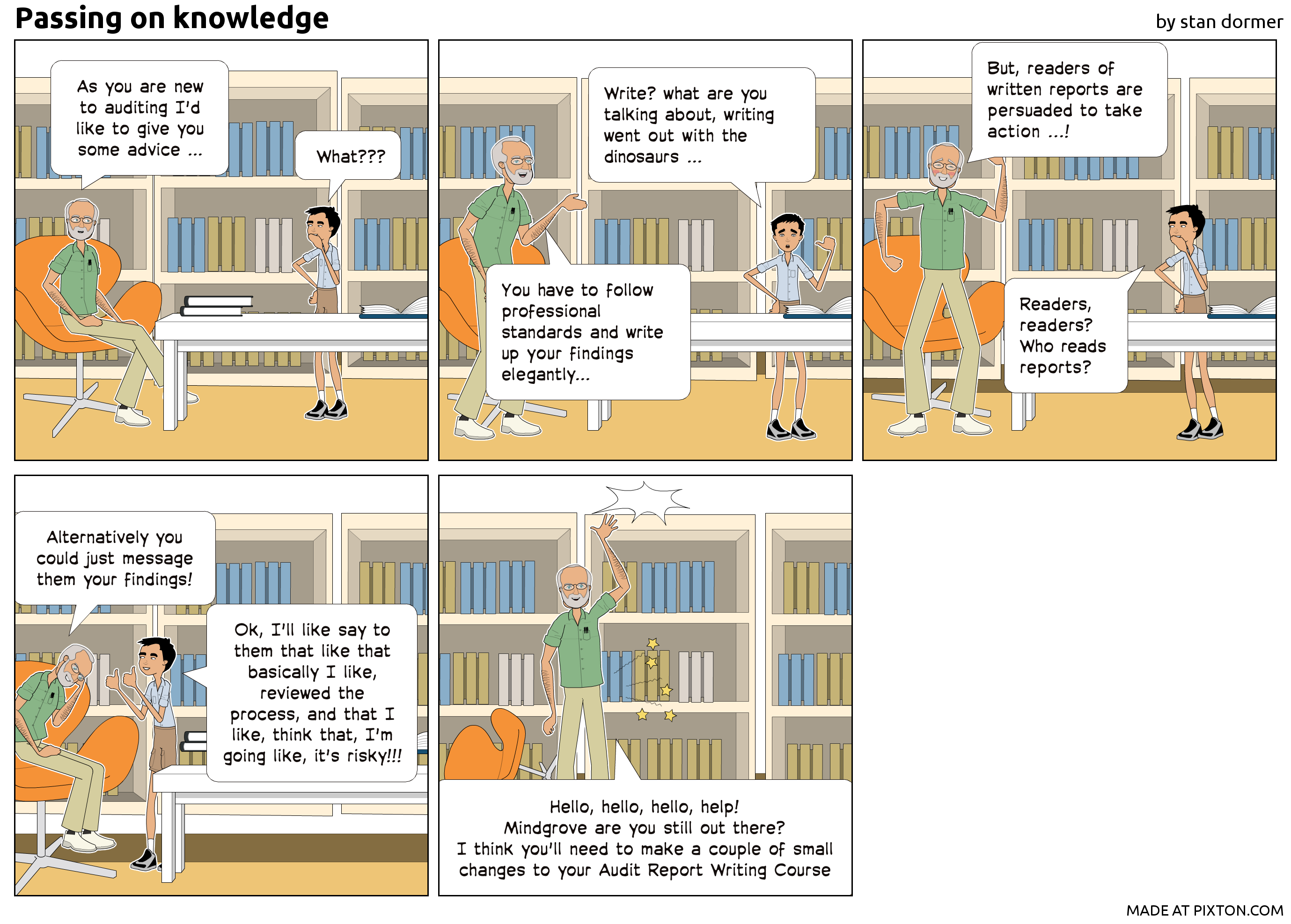 When Mindgrove develops training courses and materials we use

three

sources of knowledge to help curate our work.
1) We use our own considerable experience – each one of our presenters had prior business experience before they moved into internal audit.
2) We do research, we keep track of what business in doing in the here and now.
3) And, we consult – we speak to organisations and delegates to find out what they are doing and what works for them.


This way we produce training that is spot on.


We also like to think that we leave a bit of room for humour, as otherwise, some training content could be a little bit dull? Don't you agree?
Call Mindgrove to find out more about in-house Training Courses designed around your needs